Join CAPA and help us :
Work to get the JFK records
Petition Congress and the National Archives to see to the enforcement of the JFK Act, hold public hearings on missing and destroyed records and ensure the October 2017 date for release of the last records is met.
Sue the government to locate and obtain the release of all assassination records – including the records of the CIA, Secret Service, ONI, NSA and WHCA.
and much more...

Join CAPA Today →
ARRB's Former Chief Tunheim Keynotes CAPA March 16 National Press Club Forum Previewing Historic 2017 JFK Records Release
Leaders in the JFK research community convened at the National Press Club during "Sunshine Week" on March 16 to underscore the historical importance of the scheduled release next October by the National Archives of the final batch of declassified documents about the 1963 assassination of President Kennedy.
John R. Tunheim, the congressionally appointed former chairman of the Assassination Records Review Board (ARRB) and now chief U.S. district judge for Minnesota, delivered a keynote address regarding the scheduled release by Oct. 26 of the final installment of JFK assassination papers. read more...
CAPA Advocates Disclosure On Political Assassinations
Americans deserve prompt and thorough disclosure of the facts surrounding the nation's major assassinations, according to a new research group on the occasion of the annual "Sunshine Week," celebrated by open government advocates beginning March 13.
As an initial goal, Citizens Against Political Assassinations (CAPA), a non-partisan umbrella group, seeks withheld records pertaining to the assassinations of President John F. Kennedy in 1963, and the Rev. Martin Luther King, Jr. and Senator Robert F. Kennedy, both in 1968.
"CAPA seeks release of the remaining JFK records with a minimum of redactions, which can obscure vital information," said CAPA Chairman Cyril H. Wecht, M.D., J.D., a prominent expert in forensic pathology for five decades. "We shall also file Freedom of Information Act requests and similar legal actions to enforce the law and undertake public education efforts to show the importance of disclosure to new generations." Wecht is a consultant, medical school professor, author, and former county coroner for two decades in Pennsylvania.
Read more
2017 Recent and Upcoming Political Assassination Research Events
Note: A listing below does not mean that CAPA helped organize an event or endorses any views presented.
The courtroom drama that never had a chance to occur will now be held live. Featuring world-renowned J.F.K assassination experts.
Pricing:
CLE (10 credits) students $450 (includes lunch)
General Public $150 (includes lunch)
CAPA Members $100 (includes lunch)
Combination Mock Trial and Alec Baldwin dinner/book signing
(CAPA members only) $195
Live streaming general public $75
Live streaming CAPA members $50
Alec Baldwin dinner/book signing
(includes valet parking and cash bar)
General Public $125
CAPA members $95
To obtain promo codes for registration as CAPA member contact Glenda at [email protected]
To register with promo code enter the code on the registration page. The discounted price will show up at the bottom of the billing page.
Special Pricing at Houston Marriott Medical Center/Museum District
6580 Fannin Street, (Driveway Entrance on 1730 Dryden Road) Houston TX 77030
Book your room for Lee Harvey Oswald "Mock Trial"
$179 nightly rate available 11/15/17 to 11/17/17
Offer expires Oct. 30, 2017.
Register here for hotel!
2017 News Resources
Home Office:
Washington, DC
Mail address:
P.O. Box 7641
Lancaster, Pa. 17604-7641
Our Visitors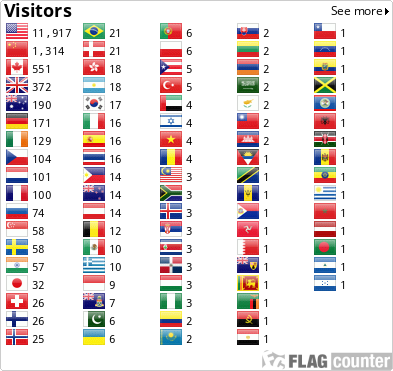 Bookmark CAPA!
Android: Launch Chrome and open the CAPA website or web page you want to pin to your home screen. Tap the menu button. Tap Add to homescreen. You'll be able to enter a name for the shortcut. Then Chrome will add it to your home screen. iPhone: Launch Safari and load our CAPA web site. At the bottom of the screen, you'll see an icon with an arrow and a square. It represents tapping a button to perform an action. Tap this button. Choose "Add to Home Screen" and then choose a name.
CAPA Mission Statement
We oppose the use of political assassination as a means to obtain or maintain power and are committed to support those who determine the truth, seek justice, and educate people on the dangers assassination poses to our society.
Political assassination is the most serious threat to democratic government and it occurs somewhere every day, usually as a convenient means of maintaining and controlling power. That's why it is important to support those who focus on and study political assassinations as a tactic that must be opposed.
We want to live in a country where murders will not go unpunished and where the democratic processes cannot be frustrated by individuals, agencies or organizations who oppose the popular will and violate the Constitution.
Five decades of independent research have demonstrated that the American system is unable to effectively address crimes that have the potential of exposing groups with radical and socially explosive motives. There is strong evidence that lead key decision makers compromised investigations and manipulated official conclusions at both the state and national levels. Examples of such compromised legal inquiries include the assassinations of John and Robert Kennedy, Dr. Martin Luther King Jr. and Medgar Evers as well as domestic terror attacks, such as the Oklahoma City bombing and 9/11. Read more...
"When powerful organized interests conspire to remove those leaders who threaten them then the very core of democracy is compromised." -- Philip H. Melanson, Ph.D.